6 Oct, 2008
This year at E Collar Palooza by K9 Coach & That's My Dog, the lineup of speakers & participant workshops was nothing short of incredible.
The open field socialization done by Dick Russell was one of the most magnificent demonstrations in the understanding of dog psychology.  Watching dogs walk together in an open field, able to work things out on their own, as dogs is a very calming sight.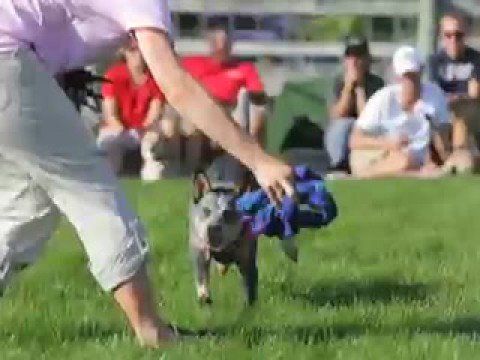 Without the human "fear" emotion tied to the leash of dogs… or the emotional leash you share with your dog, they choose to move forward.
A concept we all should think about.  Concentrate on what is good and what you what needs to be done to move forward.. not that the economy is bad.  That kind of thinking soon does come out in the behavior of your dog.  Move forward.  Think forward.  Dogs can teach us a lot of things about letting go of the recent past and focusing on what can be done to choose a better future.