13 Oct, 2008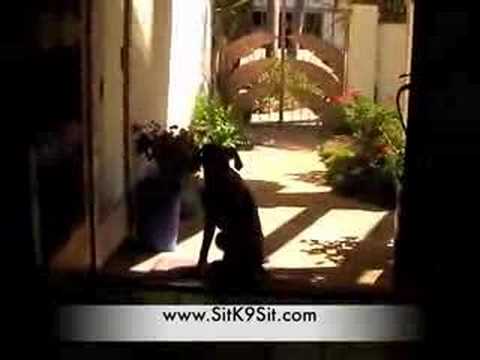 If you are looking for quality dog training for you and your family, then we are the trainers for you! A truly happy and well-trained dog is certainly an investment, but one well worth it in the long run. Proper training can help prevent expensive vet bills, home repairs and carpet cleaning, not to mention the peace of mind and rewards that come with a companion who is faithful, loyal and always happy to see you!
Let's talk about how dogs learn. It is essential to understand that dog's live in the present; they do not dwell in the past or future as we humans do. Dogs need a purpose in life to be happy, obedience training and structured exercise can provide the "job" they need. Dogs do not reason or have logic in their decisions, they are lead by instinct and "habit" created by the human emotions and actions in their home. The most important thing most people do not understand is that dogs do NOT need painful correction or harsh voices to learn, because they learn in pictures or snapshots of action.
We all pretty much agree dogs learn through repetition, however, most trainers do not grasp the fact that dogs learn much like a child with Autism. Dogs have a very, very short attention span, but if shown the correct action or "picture" in the seconds when a situation is occurring, then this correct "picture" is presented again and again and again, some experts say up to 2000 times until an action & command are truly solidified, dogs will understand what it is we expect of them.
This is why our dog training camps at K9 Coach are so successful. We take the time to "flood" a dog with the correct pictures and they have a solid foundation of learning when they come home. We then teach your family how to take over & communicate with your dog for the happy, obedient, well-balanced dog you always wanted!