2 Jan, 2009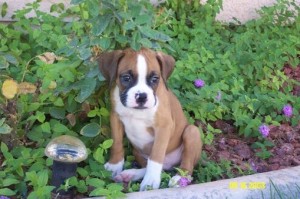 It's just after the holidays and time to settle into the gifts and what to do with them! Getting a new puppy or dog for Christmas is a great gift because it keeps on giving…
At K9 Coach we get all kinds of questions about everything dog, including "what should I name my new puppy or dog?" So we thought it would be nice to post a list of dog names we have compiled to help you out with naming your new best friend.
As a side note, if you got a dog that already had a name and you really aren't into it, you can re-name your dog, no problem. No, it will not mess the dog up at all! If you'd like some free tips on how to do this, go to the contact page and send us a note. We'd be happy to send you some dog naming tips for free.
On to the list of cool dog names…. here are a few that can get your creative naming mind going….
Apollo, Abby, Abracabra, Babbette, Baxter, Baccarat, Baldwin, Betty, Chantilly, Ceasar, Calvin, Charlotte, Dante, Dude, Digby, Dudette, Elroy, Einstein, Fenway, Fedora, Gatsby, Gertrude, Goober, Heidi, Harvey, Ignatious, Inky, Jethro, Jet, Karma, Katmandu, Laker, Larry, Lilith, Marilyn, Macintosh, Newton, Neptune, Ollie, Ophelia, Otis, Pebbles, Pandora, Pinto, Quinn, Quatro, Remy, Radar, Ruby, Richochet, Sammy, Savannah, Sherwood, Tank, Tattletale, Tinker, Trilogy, Uma, Velcro, Wanda, Zeke, Xavier
And for more fun stuff follow us on Twitter at www.Twitter.com/GoTrainYourDog