17 Jul, 2009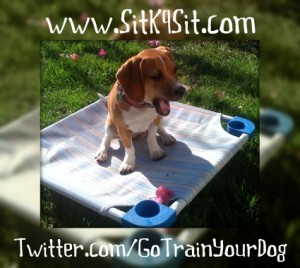 Compared to many places in the country, San Diego is quite dog friendly. The weather allows people to be out year round, but during the summer with the sun staying up late into evening an outing with the dog is on the agenda for many San Diegans.
Restaurants are among many of the dog friendly places in San Diego. A key to great dog training is to expose your dog to many as new places as you can. If going out to eat is one of those things you like to do with either family or friends, the opportunity to bring the dog is prevalent here in San Diego.
Check out this link for a few new restaurants you and your dog are welcome to frequent.

San Diego Dog Friendly Restaurants
Look for more dog friendly lists as the summer progresses from K9 Coach providing Dog Training Boot Camps, Private Dog Training Lessons, and Online Dog Training Programs in San Diego and Temecula, CA.
Follow us on Twitter for dog training tips, cool dog photos, and the latest dog news at www.Twitter.com/GoTrainYourDog