1 Feb, 2010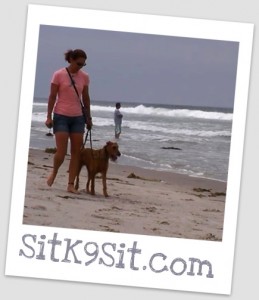 Get your wag on….  life as the dog sees it.
Every day is a great day.
Wag.
Even when it doesn't go exactly as planned.  When dog's do the wrong thing, they put the next paw forward, give a wag and try again.  It's up to our urban standard of living to show them what to do…. they'll keep giving it a try.  And they'll keep on wagging until they get it.

I found this fascinating quote today:
When the circumstances of our lives do not always add up to the idea of perfection we had anticipated, we have the tendency to give in to disillusionment and lose hope. However, we must realize that each of us is a creative being. Our actions, attitudes, and choices create the lives we live. We are the artists of our own lives. If the mediums we are given are not exactly what we hoped for, how do we transform them into something we can use? Perhaps the mediums we are given will create the mediums we desire.modernhippiemag.com, Your Daily Groove – Life As Art, Jan 2010
You should read the whole article.
K9 Cross Training:  Run A 5K A Coach for You and Your Dog.
Solution Session Get your dog on the right paw. It doesn't have to be a consume weekend after weekend in classes that don't go over what you want for your dog.
San Diego Dog Training, Fitness Coaching and Cool Things To Do With The Dog.