7 Jan, 2010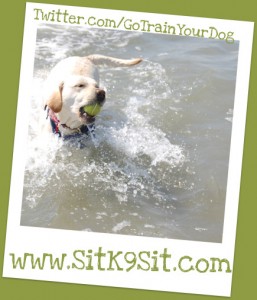 San Diego, one of the most dog friendly urban cities there is, has an advantage simply in the fact that there is more than one dog beach available.  If you are a pet photographer just heading out to one of the beaches on a weekly basis would provide material for months to come.
Being a professional dog trainer who encourages getting out and having fun with your dog as the best way to a well trained dog, dog beach is on the radar often.  When the story broke this morning on NBCSanDiego.com about Golden Local:  Best Dog Beach, I just had to chime in.
Their survey asks you to vote which San Diego Dog Beach is better… Coronado or Ocean Beach?  Well, San Diego dog friendly orientated as I am, the elephant in the room is what about Del Mar Dog Beach?
Go ahead, give us your on both websites (and feel free to leave a comment about your dog beach)…. but lets be fair to San Diego County and the many options to take dogs off leash, have some fun, get some exercise and find the balance in life.  Which dog beach do you like best?



San Diego Dog Training Camps & Private Coaching
Canine Cross Training:  5K Training w/ K9