19 Dec, 2009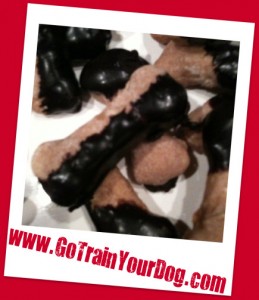 To know what breed I am!  Oh yeah, and a few dog bone treats would be great too!
Big round eyes, a tail that wags even when times don't feel that prosperous, and an attitude ready to go with you or just hang no matter what you want to do.  Traits of what has become our best friends, family members, closest confidant, and most loyal training partners.  The dog.
Our dogs have their own personalities too and its the feeling that most have about their own personal dog; this is the best dog in the world.  Some of our dogs love tennis balls, some love a plain ol' stick, some like to play keep away, some like to bring the ball back incessantly, some like to run, some like to take a nice nap by our sides.
Our dogs come in all kinds of shapes, sizes and varieties as well.  The mixed breed dog tends to be the chillest, coolest dogs ever and brings the very common question:
I wonder what kind of dog you are?
For many people it would be fun to know.  Dog park conversations center around this subject and knowing would add some spice to the three day a week date with the dog and the dog people we tend to hang out with.
Knowing what breeds your dog is made of can help with health and nutrition and decisions we can make to prolong our dogs' lives.  Explaining the adorable trait due to breed specific genetics are fun facts to know… And the other side of the coin is immensely helpful as well, the annoying trait that may be breed specific can be explained and setting up a specific dog job to take care of the genetic need makes everyone's life as it should be; contented.
Good news.
In the past DNA testing was extensive and expensive.  No more.  Technology has reached the pet care world as well and with it comes new and improved training techniques, dog toys that work, and DNA Breed Identification Kits that can be sent to your home for an affordable price.
The question that comes often about your dog can finally be answered.  What kind of dog do you think that is?
The Canine DNA testing is easy and safe for your pet, and can be done at home. Simply swab the cheek of your dog with the enclosed foam collection device. Then just send the Dog DNA test ID card, along with the customer information card in the enclosed prepaid envelope to BioPet Vet Lab.
Good stuff.
Get your dog's DNA Breed Identification Kit and have a great holiday….
More links for holiday fun with your dog….

A Holiday Dog Treat Recipe – Carob Dog Bone Treats
Spend time with your friends and family creating gifts for dog lovers and their dog's that are not only organic and good for the dog, but economically friendly in the midst of the overwhelming expensive holiday season.
Canines N Cocktails Happy Hour – December 22 2009 6:30-9:30 pm

Hotel Indigo and City Dog
Hotel Indigo 950 Island Avenue San Diego, CA 92101
Gone are the dog days of dining! Hotel Indigo and City Dog are going arms wide for you and your furry friends. What could be better than listening to good music, enjoying tasty drinks and socializing with other dogs and their humans.  Info:  619-727-4000

Dog Happy Hour – December 23, 2009 5:00-7:00 pm
The Fleetwood 639 J Street San Diego CA 92101
The FleetWood Serves Up a Doggone Good Time. Now dogs can eat, drink and mix at The FleetWood. Back by popular demand,dogs of all sizes and breeds are invited to The FleetWood's Dog Happy Hour every Wednesday from 5-7 p.m. Dog lovers will abound to the lush heated patio, while sitting back, relaxing and enjoying half-price wine bottles and $4 "You Call It's." Guests can also choose from a variety of specialty cocktails, such as the "FleetWood Mojito," "Applejack" and "Julius." The pups will feel right at home with their very own dog treat menu.  Info:The Fleetwood 619-702-7700
Online Dog Training Health & Fitness
©Jt Clough and K9 Coach, Inc. 2009      www.SitK9Sit.com www.GoTrainYourDog.com