31 Jan, 2010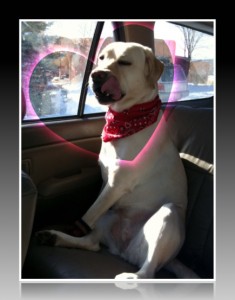 February is the month of love. Have some fun with the one that gives you unconditional love, in fact, acts like it's Valentine's Day 365 days a year. Your dog.

Dog Friendly Events, Fun Runs and Races in San Diego February 2010

Starting February 1 you should really check out the Idatwalk. Its an event you can participate in from you own location but connect with many around the world who are participating along with their dog.
Fitness with your dog is a growing activity in San Diego and all around the country. Staying in shape doesn't have to be a costly gym membership endeavor. You can train with your dog from the trails of your own neighborhood. Your dog will absolutely love you for it.
Sign up for a dog friendly 5K race, fun run or walk. Your dog will love it.
Getting out and enjoying your dog along with other dog owners who share the same joy in them is also on the rise. San Diego being as dog friendly as it is has a host of events throughout the year to go have a social drink and let your dog have a social hour as well. A good way to get yourself out and about with the dog as your best friend.
Pugs & Kisses Wine and Cheese Fashion Show
2010 Dog Friendly 5K, 10K Race and Fun Runs
Want your dog to go out and do all these fun cool things with you, but …. well….
Your dog isn't well behaved enough to attempt it. No problem. A private session. Your own coach for your dog and your desire for a lifestyle you can get out with your dog and do things with….
Subscribe below to stay updated on all the newest dog friendly events in San Diego