24 Oct, 2008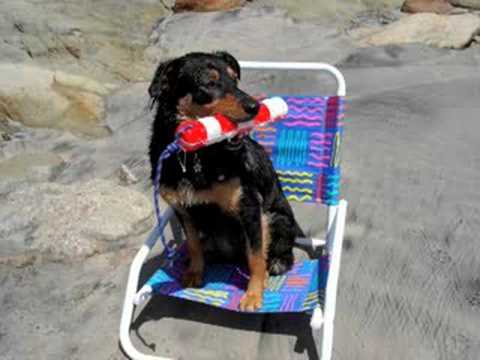 Dogs learn in pictures, if you get the dog's attention and show them the correct picture, reward the right behavior, then repeat that correct picture/reward again and again, your dog will learn to connect a certain action with a command word. Experts say a dog can take up to 2,000 times of the correct action to truly understand a command.
This is why our dog boot camps are so successful, we only take a few dogs at a time and use method called "flooding", in which your dog receives hours of training each day, seeing the correct picture in daily dog/people situations.
At K9 Coach Dog Obedience Camps we use affection & verbal praise as our number one reward for proper dog behavior. Running a close second is playtime with toy as a reward for correct dog behavior. As a responsible dog owner, you need to be wary of the numerous dangerous toys on the shelf at the pet store.
We highly recommend spending a little more when it comes to your dog (and yourself) and buy quality. When it comes to dog products I strongly encourage you to buy made in the USA toys & holistic food, with human grade ingredients from the USA.
Here our my top toy recommendations:
Kong (but leave out the treats, my favorite is their new ropes through a Kong)
Nylabone (even if you have a small dog my favorite is their "Galileo")
Planet Dog (any size Orbee is the top pick here, but they have tons of great toys)

Katies Bumpers

(I love the new recycled fire hose throws)
For those of you who would like to use our years of experience training dogs to do the right thing, the easy way, our Dog Obedience Training DVD will show you how to train your dog, at home with our help!  You'll get great support through Live Webinars and our private online learning center.  K9 Coach provides simple dog behavioral solutions: exclusive dog training camps or training you can do at home! Woof!